It feels so far away, but it really is not too long ago, when I began to piece things together that lead me to believe that you need to be just as careful with your blessings as you are with your curses. I don't know how or why I was reminded of this lesson, but for one reason or another I feel it at least an interesting one to present. The other lesson that goes hand in hand with this one is that if your gut is telling you something, you should listen. If it feels wrong, it probably is. You may not be able to out right prove it, but that does not mean you are wrong.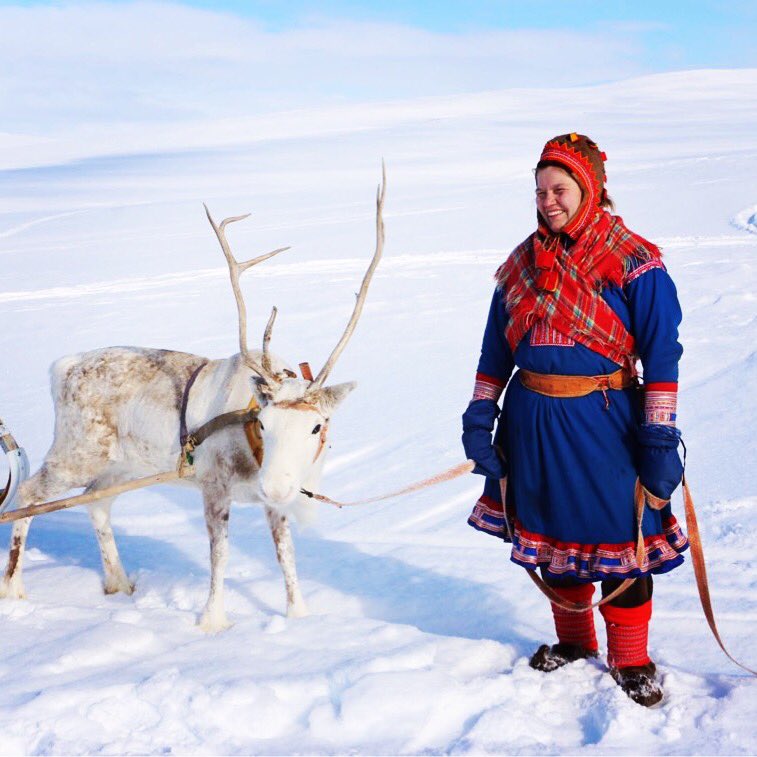 One of the instances that illustrates this thought: I made a yule deer blessing for my ex's "friend" who by his words had problematic relationships with other women (his word, and supposedly hers as well.) I decided maybe she could benefit with a show of generosity and kindness with a blessing placed into a reindeer. After all, reindeer embody the spirit of nourishment and steadfastness. The reindeer herders use their milk for sustenance, their antlers for tools, they are befriended and ridden, and their strength borrowed to move about the land. After I gave it to her, things started to go awry for her and everyone around her. Things spiraled into a very ugly situation. ( I am being extremely generous here.) I later found out exactly what she had done, the kind of person she was, and exactly her intent toward me. I began to realize the bit of blessing magic I gave her had turned into something of a nasty curse and she destroyed everything in her path.
I had made plenty of other blessing objects that did just that for other people, but there was a select few for whom the magic skipped sideways and became straight up hexes. I didn't get it, at first, and decided maybe I had done something wrong. Turns out that those people who were gifted blessings and had them not go as intended, were all people who did not have my best interest at heart, in fact, a couple of them had very dark intentions designed for me and wished me ill. A person within my tradition I had befriended had even warned me before this happened that I had hidden enemies. Granted, they had help coming to those thoughts and designs by specific persons, but it does not relieve them from their own choices and actions.
Remember, magic is neither good nor evil. . . it is, and if the wrong hands touch it, it is easily corrupted. Fairy tales illustrated this all the time with a magic object that can mean happily ever after or infinite sadness and certain doom. In Vasilissa the Brave the blessing of a fire for her Stepmother's hearth given her by Baba Yaga, turns into an all-consuming  fire that destroys the hearth, her Stepmother, and vile step sisters.
Vasilissa went out of a sense of duty and responsibility to fetch that fire. She did all bade her by Baba Yaga and won the fire to warm hearth and home. Vasilissa did not intend to set flame to all in her path when she came home that day. Most of us feel no pity for the ones who were engulfed, but to be sure it is not a thing that most would deliberately set upon another. Even if those engulfed people are cruel and conniving.
If, by chance, it is your intent to ignore your gut when it tells you that a person is about to receive a blessing object from you and it may set fire to their world, you may want to pause and remember that flames like that can spread out of hand and set fire to things that are precious to you. Or at the very least, set clear protections around yourself and what you hold dear.  And with those thoughts in mind, it could also be an excellent means of revealing hidden enemies. Just be certain to watch the flames from across the river. A very wide one.